products
Bespoke Thermoformed Packaging Solutions
The development of a thermoformed packaging product goes through several stages. After each stage, the packaging becomes more concrete. As the process enters the final stages, ANL Packaging customises the packaging to your exact specifications. 
your bespoke packaging solution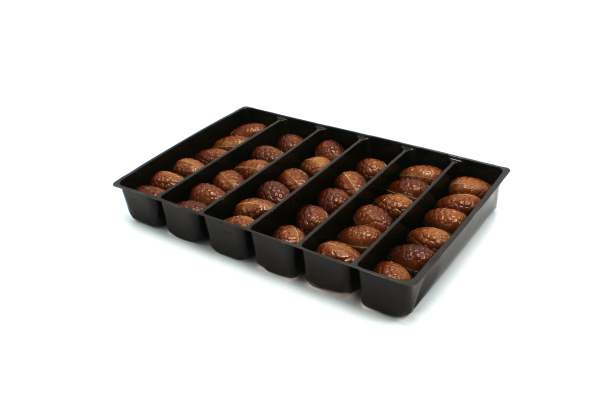 confectionery 
PACKAGING
Chocolate, praline and biscuit assortments: Tradition, quality, and refinement deserve an appropriate packaging that reflects the appeal, craftsmanship and exclusive character of the product you are selling.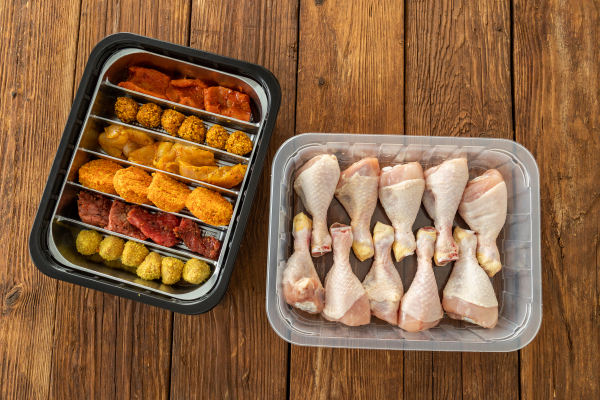 Food PACKAGING
ANL Packaging has continued to grow from its expertise in food packaging. Our extensive range of packaging reaches out to both food producers and retailers.
NON-FOOD PACKAGING
We can create both industrial and consumer packaging that offers optimal protection for your product. Internal transport, impact-sensitive products, consumer goods, technical parts.
WANT TO ADD VALUE TO YOUR PRODUCTS?
ANL Packaging offers over 50 years of thermoforming craftsmanship and creativity. 
In addition to high-quality standard references, the largest part of the ANL Packaging product range consists of bespoke references.
This enables us to enhance the individuality of the customers' products.
Together we work towards an innovative packaging solution
innovative packaging solution
Every packaging product starts with an idea, whether you have a concrete idea or simply need a new packaging solution for your product. We take these ideas and get to work.
Based on the information you give us, we start with what we call the idea generator. Depending on the job at hand, we start either from scratch, from research provided to us with concept drawings or from your previous packaging.


Looking closely at the market trends, we work out each idea together with you. Market trends, developments in the world of plastics, changing consumer behaviour, technological advances in thermoforming, absolutely everything is considered and analyzed. These elements always form the foundation and together with your specific requirements, we translate the idea to your packaging. Together we work on your packaging of the future.
developing your bespoke packaging solution
Based on the selected or supplied concept, we then develop a thermoformable packaging.


We start off by providing a two-dimensional drawing for approval.


If requested or needed for further clarification of the principle behind the product, we can provide a 3D drawing.


After approval of the concept, we start with the creation of a model. A mould of the model is made and the prototypes are produced. These models need to be approved before we can start with the definite production mould. They provide an approximate picture of the final production line.
packaging production


After the model has been approved, the production mould is made.


This aluminium mould consists of several components and is adapted to large industrial order volumes.


The mould is installed and in no time your packaging is ready to leave the plant.