about anl Packaging
ANL Packaging makes your product unique
ANL Packaging specializes in bespoke thermoformed packaging in line with the customers' needs. In doing so, ANL Packaging supports the individuality of the customers' products. We also offer high-quality standard references.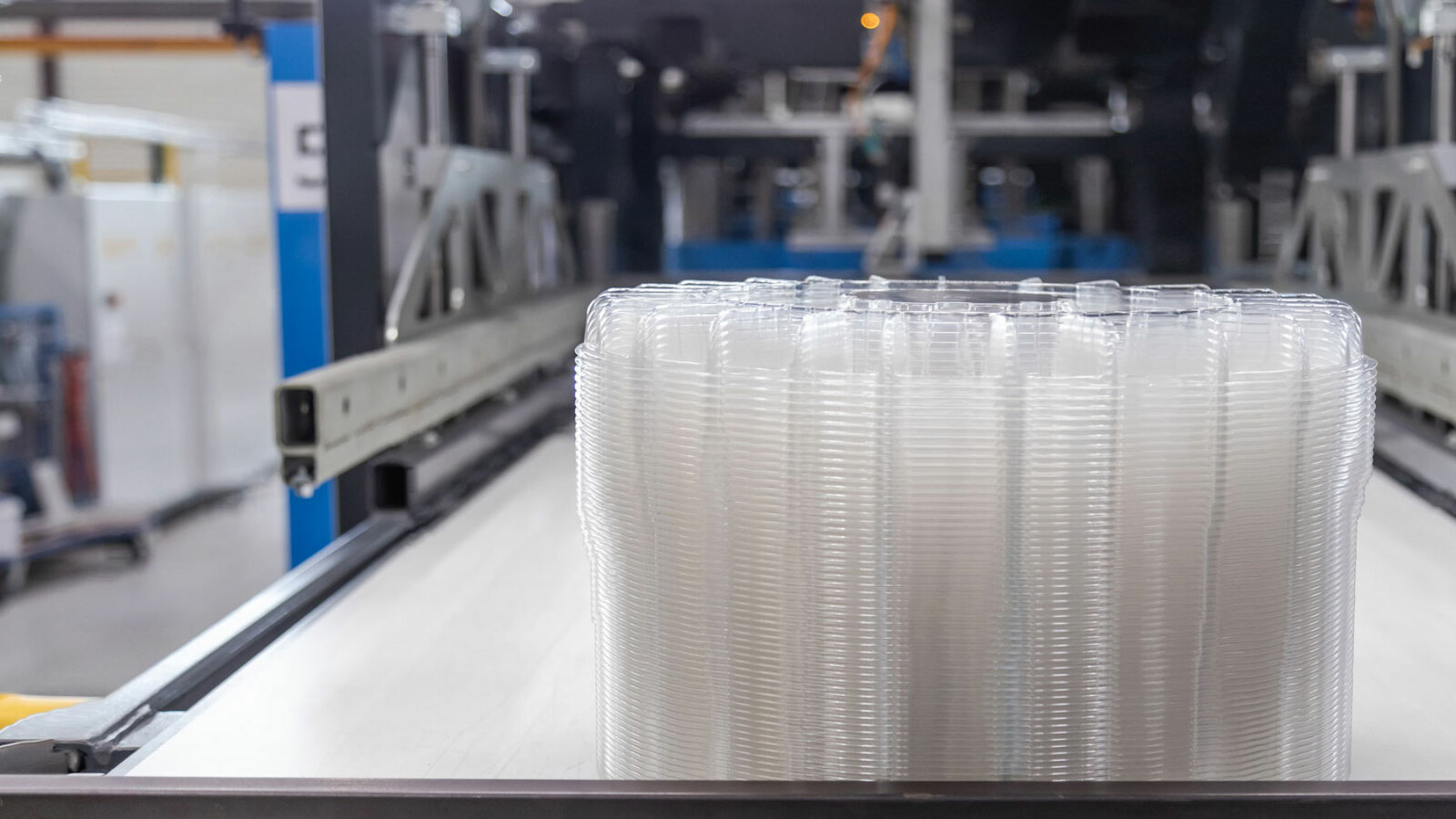 packaging shaping your ideas
packaging
We specialize in thermoforming.


We make packaging for the food and non-food sectors.


We create fully customized packaging and offer standard solutions.


The materials we use to manufacture our packaging are PP, PS, PET, and HDPE.


To be able to respond effectively to the diversity in packaging across various markets, we work in different segments, each with its own approach.
shaping
To give shape to your packaging, we work according to a fully integrated manufacturing process. We have the resources and expertise to realize your packaging needs, from idea to delivery.

R&D
Mould making
Extrusion
Thermoforming
Recycling
Storage
your ideas
Every day we take on the challenge to create state-of-the-art packaging.


We need to develop the ultimate packaging product that complies with every possible demand.


This is an intensive process that integrates a wealth of knowledge in the actual design. And we don't do this behind closed doors; we do this together with you in a co-creative process. Because this is not simply a plastic container: this is your packaging.
What does all this mean and how does it work? 
Discover what thermoforming is, and what the differences are between thermoforming and injection moulding.
you
Demands and needs in terms of functionalities of the packaging and your production line.
we
Technical knowledge
Trends in packaging
Automated processes
Packaging market knowledge
together
We create state-of-the-art packaging that is above all functional.
Want to add value to your products?
ANL Packaging offers over 50 years of thermoforming craftsmanship and creativity.
In addition to high-quality standard references, the largest part of the ANL Packaging product range consists of bespoke references.
This enables us to enhance the individuality of the customers' products.
PACKAGING DESIGNS THAT FIT YOUR NEEDS
The development of a package goes through various stages. At each stage, you will be involved and the packaging is becoming more concrete. As the process progresses, we are moving towards your tailored packaging solution.
How it all started
ANL Packaging was founded in 1938 by Alfons Neven-Lemmens. He started with a crate manufacturing business that made wooden boxes for the local fruit farmers and brewers. 
european coverage
ANL Packaging has three manufacturing plants in Europe. This enables us to distribute our innovative packaging across Europe very efficiently.
Corporate values
At ANL Packaging we employ a set of universal values that characterize our way of working. These values apply to our clients as our colleagues. Every member of the ANL family is proud to have these values as a guideline in every day (working)life.